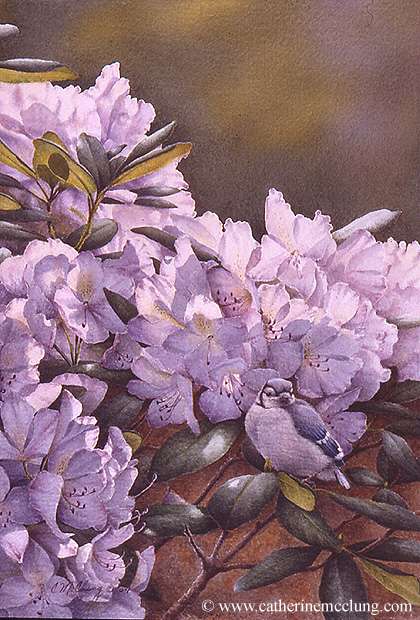 "Lavender Blue"

Image Size 13 1/4" x 9"

Giclée reproduction on fine watercolor paper
Edition Size 150, signed & numbered
$125 + $5 shipping
+ 6% MI sales tax
Visa, Mastercard & Discover accepted
While enjoying my morning coffee I discovered a couple of juvenile bluejays perched on my deck railing. It was their first day out of the nest. Throughout the day I kept tabs on the young charges. Eventually one of them landed in the flowering rhododendrons. It allowed for an excellent photo session right through the kitchen window.